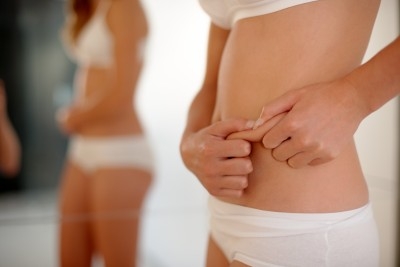 The Rosemary Conley Diet and Fitness Magazine Slimmer of the Year 2011 awards ceremony saw the UK's best slimmers awarded for their incredible efforts today after shedding more than a hundred stones of excess fat between them.
Amongst the 10 award winners were a bride-to-be who lost 11 stone to fit into her dream dress on her big day; a woman who shed 10 stone and landed her dream career; and a man who shed 12 and a half stone and saved himself the trauma of a gastric band operation.
Laura Powell, 27, from Ellesmere Port in Cheshire was crowned Bride Slimmer of the Year after dropping 11 stone from her 23st 7lb body in 18 months before slipping straight into the slender size 10 dress of her dreams for her wedding day last month.
The Yummy Mummy Slimmer of the Year award went to Fiona Dunn, 36, from Crediton, Devon. Weighing in at 19st 7lb Mrs Dunn refused to join her husband, a Royal Marines Sergeant, at a glamorous regimental ball because she was very embarrassed about her weight. After shedding 8st 7lb though, she went to the next ball with a beam on her face and feeling a million dollars in her size 12 dress.
A 51-year-old Edinburgh lady will be awarded 50 plus Slimmer of the Year after dropping half of her body weight. Margaret Balnaeves went from 21 stone down to 9st 12lb with the help of the Rosemary Conley weight loss programme.
The Entrepreneur Slimmer of the Year will be named as Sarah Humphreys, 26, from Solihull who fulfilled her ambition of starting up a professional dog walking business after losing a massive 10 stone in weight.
The title of Biggest Loser Female goes to a mum who was looking to shed the pounds to become a better role model for her six-year-old daughter. Stephanie Hughes, 36, from High Wycombe, Buckinghamshire, weighed in at 23st 8lb before dropping a massive 11 stone in as many months and fulfilling her desire of setting a good example to her young daughter.
The Biggest Loser Male accolade goes to Michael Hutchinson who lost 12st 7lb after starting a diet to shed enough pounds to be able to undergo gastric band surgery. The 26-year-old, from Sittingbourne in Kent, was preparing for surgery to have the gastric band fitted by losing a few pounds but found the diet so successful that he decided to shed the pounds on his own. He is now happy and healthy and no longer requires the surgery.
Eve Leonard, a 23-year-old Masters' student studying at Lancaster University will be crowned Student Slimmer of the Year. Eve, originally from Sunderland, started piling on the pounds when she went to University but when her size started getting her down she took action and has now lost 6st 4lb taking her back down to a size 10 dress size.
A 38-year-old from Anglesey, North Wales, decided to take action after realising he hadn't been able to see his own feet in three years. Carl Williams will be crowned Super-Fit Male Slimmer after losing 10st 11lb in an impressive nine months.
Joanne Dreher lost 11st 6lb by changing her lazy lifestyle – cutting out the junk food and the lazy days lounging in front of the TV – and will now be crowned Super-Fit Female Slimmer of the Year at the ceremony.
The 35-year-old from Ipswich, Suffolk has an inspirational tale to tell of her weight loss battle. Joanne had been overweight since she was just 5; but after finally taking control and losing the weight she now runs six exercise classes every week and is a role model to her 2 sons who are unable to recognise their mother in old photos.
A 41-year-old Glasgow woman was awarded Online Slimmer of the Year after shedding 6st 6lb using Rosemary Conley's online slimming club.
Patricia Harvey felt conscious of her weight being just 5ft 2in tall and feeling "5ft 2in squared" but after joining the online program and shedding the excess weight she is full of life and has just completed the 26-mile Edinburgh Moonwalk.
The well-deserved accolades will be presented by Rosemary Conley herself at the central London ceremony held today – each slimmer receiving a £1,000 reward for their inspirational efforts as well as a cardboard cut-out of their old selves to remind them of their success.
The Rosemary Conley weight loss programme is similar to the calorie-cutting approach of Weight Watchers and Slimming World combining the low-fat diet regime with an all-important exercise program of regular 45-minute aerobic workouts with a trained instructor.