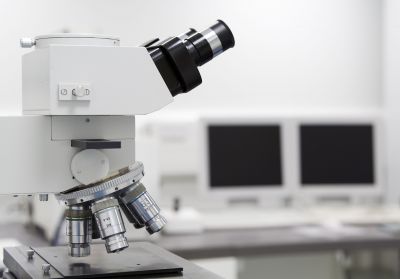 The Robert Jones and Agnes Hunt Orthopaedic hospital in Oswestry, Shropshire is to conduct a year long trial using stem cells to repair damaged knee cartilage in osteoarthritis patients.
This trial is funded by Arthritis Research UK and aims to determine the effectiveness of stem cell treatment in a group of 70 volunteers. These volunteers have all been diagnosed with osteoarthritis of the knee for which the only available treatment is knee replacement surgery.
This year long trial is part of a five year study being funded by Arthritis Research UK.
The team at Oswestry will implant stem cells into the damaged cartilage with the aim of repairing this damage as well as preventing the osteoarthritis from progressing any further. This may delay or even prevent the need for joint replacement.
Known as stem cell transplantation surgery this involves the removal of stem cells from the patient's own cartilage. These cells are then grown within the laboratory before being implanted back into the patient.
The idea is that these cells will re-grow new cartilage which will prevent the need for a knee replacement and enable the patient to lead a normal life.
The team in charge of this trial caution against seeing stem cells as a potential 'cure all'. They state that stem cells do have potential but more research needs to be undertaken into the causes of osteoarthritis.
Using stem cells to treat osteoarthritis is still in its infancy and it will be several years before this treatment is available to the general public.