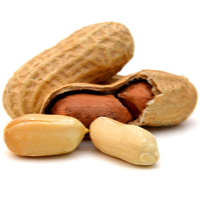 The US has approved a new drug designed to treat children with peanut allergies.
The drug, which is known as AR101 or Palforzia, is given in minute doses, which increase in strength over the course of a six-month period. The aim is to increase amounts of peanut protein under the supervision of medical experts. The treatment is a form of oral immunotherapy, which should help to prevent the body from reacting adversely to peanuts in the future. It is important to note that patients are advised to avoid all peanut traces in their normal diet, and researchers are keen to point out that this is not a cure for nut allergies.
Peanut allergies are the most common type of food allergy in the US, and in recent years, there has been an increase in the number of people affected by food allergies in the West. The drug is similar to other treatments that have attempted to desensitise the immune system to allergens, but this is the first medication that has been approved by the FDA (Food and Drug Administration). So far, the drug has not been given the green light in the UK.
Palforzia comes in powder form, and it is designed to be sprinkled on food under expert supervision. The treatment has been approved for children aged between 4 and 17 years old in the US.
Recently, scientists from King's College London suggested that oral immunotherapy can offer protection against allergies, rather than a cure, and this sentiment was echoed by experts in the US. The manufacturers of the drug are not claiming that AR101 can cure allergies, and there is still a risk of anaphylactic shock, which is why supervision is vital.
The results of treatment in America will no doubt be analysed and monitored closely by medical experts in the UK.