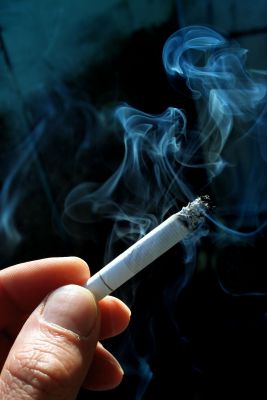 Under a new public health law, people are to be banned from the use of e-cigarettes in enclosed places like work, pubs and restaurants in Wales.
The changes are likely to take place in 2017 and it will be the first to come into force in Britain. It has already split opinions among medical and health groups, as well as some anti-smoking campaigners.
Ministers claim it is a 'balance of risk' and could discourage children from smoking.
During the decision making process to bring in this ban, ministers have stated they don't want to take the risk of smoking becoming 'normalised' again after the successful smoking ban.
The new measures will mean shops will need to join a register for tobacco and e-cigarette retail. This will stop sales to those aged under 18. It will be deemed an offence to 'hand over' e-cigarettes and tobacco to children, including online sales.
There will also be a restricted use of e-cigarettes, meaning they will be banned in workplaces or enclosed public spaces including taxis and lorries. This is proving to be the most controversial measure and is likely to come into force in 2017, however a precise date has not yet been declared.
Local health boards, the BMA and Public Health Wales are in favour of the e-cigarette curbs.
However, Cancer Research UK, Tenovus and anti-smoking campaign group ASH Wales are opposed to the movement. The British Lung Foundation, British Heart Foundation and Royal College of Physicians would like to see more evidence.
During a public consultation of the proposals in 2014, 79% of responders were opposed.
The biggest concern amongst opposers is that it might become more difficult for smokers using e-cigarettes to quit smoking.
Tobacco policy manager for Cancer Research UK, George Butterworth, said there was no evidence of normalisation of e-cigarettes amongst young people. He said that the number using them is very small.
He went on to say that e-cigarettes are a chance for smokers to move away from tobacco, and thought should be given before any barriers are put up to prevent people from quitting cigarettes.