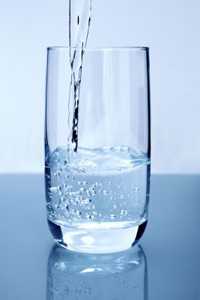 A number of US federal officials are aiming to lower the amount of fluoride present in US drinking water. Members of the Health and Human Services (HHS) and the Environmental Protection Agency (EPA) are claiming that the levels of fluoride in drinking water are currently too high.
According to a US report, members of the Health and Human Services want the fluoride levels changed from the current 0.7 to 1.2 milligrams per litre of water to a set 0.7 milligrams. The reason behind this requested change is due to the HHS's belief that excess amounts of fluoride has aided in the rise of dental fluorosis in children; a condition in which teeth appear streaky due to too much fluoride consumption.
The risk is mainly for children between the age of one and four, and can cause severe brown or black staining on the teeth. However, the condition cannot effect children over the age of eight.
Assistant secretary for health at the Health and Human services Dr. Howard K Koh was quoted as saying; 'Today's announcement is part of our ongoing support of appropriate fluoridation for community water systems, and its effectiveness in preventing tooth decay throughout one's lifetime.'
Dr J. Nadine Gracia, also of the HHS, was quoted as saying; 'These guidelines are voluntary guidelines and the decisions about water fluoridation are made by state and local municipalities. What we are proposing is based on the most up to date science.'