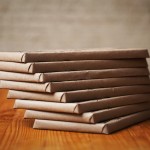 MPs from the Health Select Committee have urged the government to ban multi-buy offers on unhealthy foods in a bid to reduce the number of obese children.
The group believes that the government needs to do more to reduce rates of childhood obesity, which have been increasing steadily for years.
A report by the committee also calls for tougher regulations on junk food advertising. MPs from the panel believe that the government's obesity plan, which was launched in October 2016 contains "vague statements" and they have urged the government to act quickly to tackle the problem, which will lead to significant complications further down the line. Obesity already costs the NHS billions of pounds, and future generations are likely to be even more unhealthy.
In response to the claims, the government has described its 5-year childhood obesity programme as the "most ambitious plan on childhood obesity." The main policy change is a sugar levy, which will be applied to sugary drinks in 2018. The aim is to cut sugar content in products that are aimed at children by 20 percent by 2020.
While the sugar tax has been welcomed, most experts have suggested that measures should be tougher, and the Health Select Committee has also called for a ban on multi-buy and discounted promotions on foods that have high sugar and fat content. Lidl and Aldi have already reduced the number of offers, preferring instead to set a lower price, and Sainsbury's has also pulled some of its multi-buy offers, such as buy one, get one free; however, there is currently no legislation in place, which requires others to follow suit.