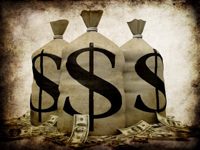 Last year's "open enrolment" season (where workers sign up for health benefits for the following year) has brought about new prices – but it's not all doom and gloom.
This year the Bay Area, including San Jose, will see the price of group health insurance rise by 9 per cent.  According to a study conducted by consulting firm Hewitt Associates, the average worker's share of annual premiums will rise to $2,063 and costs out-of-pocket will lead to $2,423 – meaning more than double the tad from 8 years ago.
But thanks to President Barack Obama's health care reform, workers will also be able to find new advantages; such as the ability to add young adolescents onto family policies, the disappearance of lifetime limits on coverage, and free preventative care such as colonoscopies will be offered.  Yet the additional coverage and increasing costs are not even remotely linked.
The U.S. Department of Health and Human Services discovered in an analysis that health care reform has contributed to the price, but merely by an additional percent or more.  The primary set of consumer safeguards have been well-received by the public as well as being cost-effective.
Hewitt Associates believe that a combination of factors are to blame for increasing costs.  Patterns noted within the population include more visits to health professionals and hospitals, an influx in the use of pricey medical technologies, and an increasing amount of Americans developing chronic conditions including diabetes and asthma.
But the recession has had a negative impact on businesses too, with companies hiring less people even if they are in good health.  Unfortunately it's a lot more difficult to counterbalance the costs acquired by older and sicker workers.
Spokesman for the Oakland-based insurance company Kaiser Permanente, John Nelson, said: "The underlying factor that affects all health plan costs is the actual cost of delivering care."
This is why the price of medical care has risen even when wages have remained fixed.
Though health care reform may make cost increases sluggish.  As soon as the 30 million uninsured Americans are given coverage (as required), the risk will then be spread across a larger population – with many of those newly insured being young and healthy.
Yet this may prove troublesome for many businesses as the reforms could result in vague cost predicting.  Experts forecasted that in the time up to 2020, once legislation is enforced, there will be over a thousand rules and decisions for employers and the government to make.
Last October California introduced a high-risk health insurance pool funded by the federal government for those with pre-existing medical conditions.  Constructed to bridge the coverage gap right up to 2014, the reform law bans insurers from refusing coverage or charging increased rates to those with pre-existing conditions.
Many employers will get their first look-in of health care changes and costs in the middle of the open-enrolment season; the corporate tradition that happens every autumn allowing workers to choose or swap their benefit plans for the next year.
The plans aim to consist of new benefits – due to many employers having to alter their group health plans to consist several of the alterations that were administered back on 23 September 2010.  In regards of the conventional "calendar year", these plans came into effect on 1 January.  For example, insurers are banned from setting lifetime perimeters on how much they will contribute for care, revoking policies after a beneficiary falls ill and dismissing adolescents with pre-existing conditions.  In addition, adolescents up to the age of 26 can still be on their parents' policies; and several plans be required to provide preventative care, such as routine checkups.
The Hewitt analysis showed that in the Bay Area, the health care cost to an organisation now averages $10,811 – up from last year's $9,914.  How workers will interpret this information is based on how companies deal with this increase; with some absorbing the cost and others moving this to workers in the form of deductibles, co-pays and increased premiums.
San Jose workers in 2011 saw their Kaiser semimonthly family premiums go from $60 to $65 or $86 to $93, based on on which union they were members of.
Retirees at San Jose State University faced an augmentation in their Kaiser policies of 5.5 per cent, and an increase of 16 per cent in their Blue Shield policies.
The East Bay saw University of California employees being told that should they want to continue their Alta Bates Medical Group coverage with Health Net, "they have to double their premiums," noted professor William Drummond.