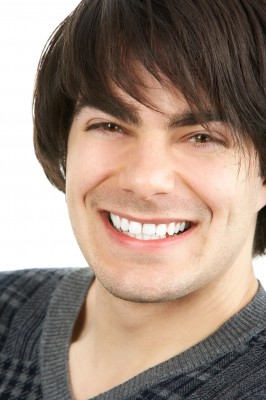 According to researchers in the US, more and more men are now turning to cosmetic surgery. Once the preserve of women to ensure they keep their looks, men are now also turning to cosmetic treatments. The 'trophy husband' seems to be the new 'thing' for many men.
For instance, Ron Holland who owns a fitness gymnasium told reporters: "As I'm aging my skin is starting to sag in different areas,"?
Mr. Holland is desperate to maintain his youthful appearance, and so is prepared to take a leaf out of women's books.
He added: "To me, it's not just about how I look. It's how I feel."
And he's not the only one, as according to the American Society of Plastic Surgeons 1.1 million American men underwent cosmetic surgery of some sort in 2010. The organisation also says this is set to rise further.
One dermatologist has also noticed a rise in men having dermatological treatment. Admittedly most are still women, but Dr. Comstock added: "I think we've gone from 85-90% female to 10-15% male, to really more 75% female and 25% percent male."
What is the reason behind this increase in men having plastic surgery?
It appears that work pressure is the major factor. Another local Arizonan surgeon, Dr. J.D. Stuart said that many more men are opting for facelifts. He added: "Men are becoming more comfortable doing something about their appearance."
Ironically, with increasing unemployment, it seems men are using this as a chance to improve their appearance in order to enhance their chances of being re-employed. Or even to improve their chances of staying in a job.