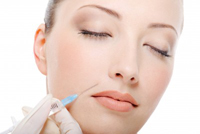 Cosmetic surgery treatments were definitely on the rise in 2015. In the UK alone, the British Association of Aesthetic Plastic Surgeons (BAAPS) released data showing that cosmetic procedures were up by 13% last year. It's surprising data: the the economy's slowdown has apparently no effect on the rising amount of money people are willing to spend on their appearances. What's more, the face of the industry has changed radically over the years, with a shift from plastic and cosmetic surgery to non-surgical cosmetic treatments which are increasingly popular and becoming the norm across all various population groups, old and young, women and men.
The demise of plastic surgery procedures
Minimally invasive procedures are more appealing than traditional plastic surgery for a great number of reasons. Interviewed by The Guardian earlier this year, Dr Yannis Alexandrides, a successful plastic surgeon working in a clinic located on Harley street, London's healthcare hotspot, explains the growing popularity of non-surgical treatments such as Botox and dermal fillers very simply: "Traditional plastic surgery is more expensive and requires hospitalisation and follow-up."
New market opportunities
Non-surgical treatments are indeed more accessible. A couple of hundred pounds for a dermal fillers treatment versus £6,000 for a facelift. Effects are pretty immediate and people appreciate not having to take any time out; most procedures can be done quickly over a lunchtime break. They also seem more approachable and perhaps less of a taboo, even with parts of the population that are not usually associated with cosmetic procedures. Male surgery is decreasing but the number of non-surgical treatments for men is growing rapidly, proving that new market opportunities are developing.
Popular treatments
What's more, the non-surgical "tweakments" industry is evolving rapidly in its offering. Techniques and products are changing every year and it can be hard for professionals to keep track of the latest advancements in the industry without regular training and proper courses.
Some of the most innovating and popular techniques in 2016 go beyond anti-aging purposes. For instance, demand is growing for non-surgical nose jobs which involve using dermal injectables into the nose area to correct small defects such as bumps or asymmetrical looks. With no down-time, swelling or bruising and costing £1,000 against around £6,000 for a rhinoplasty, it's already a hit.
It's not all about injectables though, as radiofrequency is making waves in the industry. It can reduce the appearance of wrinkles and tighten the skin by accelerating the production of collagen in the skin. It's already used in numerous clinics as an alternative solution to facelifts and even for bum lifts.
More realistic expectations
Paradoxically enough, despite the rising number of cosmetic treatments, the trend is most certainly for a more "natural" look and the current appeal for non-surgical procedures versus plastic surgery is definite proof for this. A lot has to be said as well about cosmetic surgery specialists who are more educated than ever on the matter and have learned to turn down patients with unrealistic expectations about the procedures.
Psychology should play a big part in understanding the real motives of a potential patients. In his Guardian interview, Dr Yannis warns that doctors shouldn't go ahead with any cosmetic procedures if they feel that patients wouldn't be happier as a result.
The unscrupulous cosmetic surgeon cliché is dying and it's a good thing for the industry.