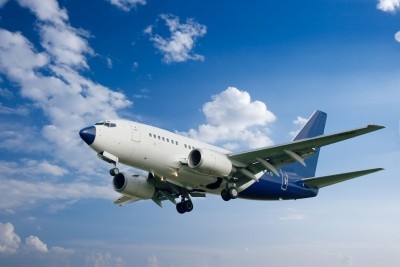 The story of a young British woman who died on the 23rd of October after having a cosmetic procedure in Thailand has raised questions about the safety of having cosmetic surgery abroad. Joy Williams was 24 years old when she died under anesthetic on the operating table in Bangkok.
She had undergone a buttock augmentation procedure in the same clinic a few weeks earlier, but when her wounds became infected she travelled back to have the surgery corrected.
Police were called at 11pm and arrived at the clinic to find Joy Williams dead, with a three inch incision at the bottom of her back, where the tail bone is.
The surgeon who carried out the procedure, Sompob Sansiri, faces up to ten years in prison if found guilty of recklessness causing death. He has been accused not having a license to perform the night time surgery and the clinic has been shut for 60 days whilst investigation take place.
Joy Williams paid £2,000 for the operation, which is significantly cheaper than in the UK where it can cost between £4,000 and £7,200. Cosmetic surgery tourism is on the increase, with millions of Brits choosing to have procedures abroad. Thailand is one of the most popular destinations with cosmetic surgery tourists. Last year the country earned £2.68 billion from the industry, although the most popular operation to have done there is actually dental work.
It's thought that Joy Williams was bullied at school, which led to low self-confidence and a desire to 'improve' her appearance with surgery. It's an extremely sad story. Her brother was quoted in The Daily Mail as saying:
"We don't really know what went wrong… She was a very nice and caring person. She brought joy to people's lives."
Spokespeople for the UK's cosmetic industry have spoken to the media about the dangers of having treatment abroad, in an effort to stop anybody else from suffering the same fate.
British clinic MYA have said:
"This in indeed a very sad story. Proper research for qualified professionals abroad is almost impossible considering the language barrier. In cosmetic surgery you really get what you pay for and this is a fact that we cannot stress enough. We strongly encourage patients to consider professionals in the UK rather than looking for bargains abroad."
The Guardian reported how Michael Cadier, president of the British Association of Aesthetic Plastic Surgeons said:
"This tragic case highlights how, if lured by the prospect of what is essentially 'cheap surgery', patients can be left vulnerable… Standards for healthcare may vary, and patients frequently undergo 'consultations' with company representatives who have no medical background, and are therefore not being given the appropriate knowledge in order to give informed consent."