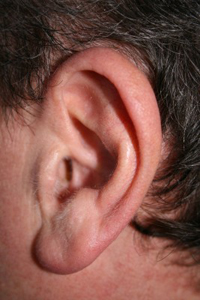 It's said that fashions come and go, but there are some fashion trends that are irreversible without the use of cosmetic surgery.
Unwanted tattoos are a prime case that can and do cause problems for people further down the line, when they become a burden.
Tattoos, though, can often be hidden underneath clothing. However, there is one fashion that has become more and more popular over recent years. This is the stretched earlobe.
The idea behind the stretched earlobe is more than just piercing the ear to enable the individual to wear an earring. Rather, the hole made in the ear is large in order to house a plug or flesh tunnel that fits inside.
Ordinarily, when a hole is pierced into the earlobe it heals quickly. But what about stretched earlobes?
With ear stretching, once the hole made in the earlobe widens to 1.5cm in diameter, it will never retract and close up.
However, all is not lost for those wishing to reverse the fashion trend. A new technique pioneered by cosmetic surgeon Adrian Richards is beginning to be used by people who no longer want stretched earlobes. In fact, according to Mr Richards, he is seeing 10 people per week now, and this is expected to rise significantly over the coming months. The surgery costs around £1,800.
Stretched earlobes can even affect a person's job prospects, as often is the case with piercings and tattoos. In one case, Dr. Richards recently treated a professional golfer who was denied access to a club because of his stretched earlobes.
The new surgical technique is simple and reasonably quick. Bandages can be removed after about a week. It's also relatively painless.