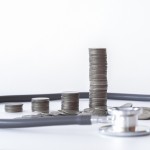 NHS trusts have racked up a deficit of almost £900 million over the course of the winter months, it has been revealed. During the first 9 months of the new financial year, trusts have overspent as a result of treating more patients than planned over the winter.
New figures show that increasing demand for NHS services has contributed to a significant overspend, despite the fact that additional funding was made available to try and reduce the deficit accumulated in 2015/2016. Hospitals were fuller than anticipated with more patients comes through the door than expected, and there were also issues related to discharging patients and freeing up beds. In many instances, a lack of community support and resources were available to send patients home, and this has cost the NHS dearly, according to the watchdog NHS Improvement.
The figures cover hospitals, in addition to mental health services, ambulance and community health services. GP treatment, public health services, medication and training costs are covered by a separate budget. Most of the deficit was linked to hospital services.
In a statement accompanying the figures, NHS Improvement's chief executive, Jim Mackey, stated that we were living in "incredibly challenging times." Waiting times for A and E units have increased and 9 out of 10 hospitals in England are overcrowded.
There are hopes that the deficit will be reduced slightly by the end of the financial year. However, a shortfall of £750 million and £850 million is predicted.
The figures may seem alarming, but they are half the value of those presented at this time last year. The Government provided a one-off £1.8 billion fund to plug the enormous deficit accrued last year, but there are fears that similar cash injections will not be available in the future.