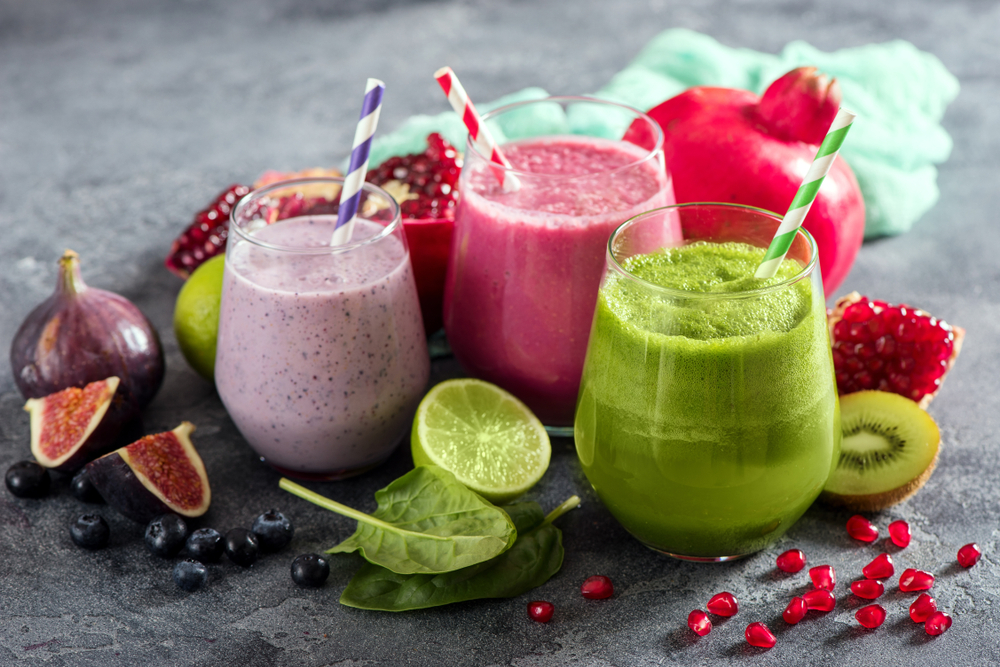 Smoothies and juices could soon be banned in school canteens in Scotland, as ministers attempt to curb the obesity crisis.
The government has unveiled measures to try and reduce the sugar content of school meals in a shift, which could also see schools banning sugary cereals and flavoured yoghurts
A consultation on proposed measures, which also include increasing the intake of fruit and vegetables, is due to take place in the coming weeks. The move is part of a wider project, which is focused on cutting child obesity by 50 percent by the year 2030. The most recent statistics show that 29 percent of Scottish children are at risk of being overweight. Around 14 percent are at real risk of becoming obese.
Education secretary, John Swinney, said that the aim was to improve 'already very high standards' for school meals. Many people assume that juices and smoothies are healthy options, but if you analyse the sugar content, you often find that they contain almost as much sugar as fizzy drinks and energy drinks. Mr Swinney, who was talking to Good Morning Scotland, said that the government was aiming to make a stand against sugary products, which feature on school menus.
Proposals that have been mentioned by the government include providing at least 2 portions of fruit and vegetables per meal, bringing in low sugar limits for foods including breakfast cereals and reducing the availability of sweet, baked goods in primary schools. There are also plans to limit the amount of processed and red meat given to children and to encourage children to drink more milk and water. At the same time as making meals heathier, Mr Swinney said that the government was aiming to make mealtimes as "attractive as nutritious as possible."