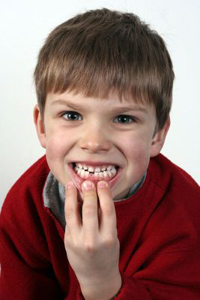 New government figures have revealed that children living in poor areas of Scotland are twice as likely to suffer from tooth decay as children living in more affluent areas.
The figures show an improvement in national standards of oral health, with 64 percent of P-1 age schoolchildren showing no signs of decay, the highest figure ever recorded; however, the figures also show a worrying gap between deprived areas and wealthier districts. The figure falls to 45 percent for the poorest children; a stark contrast to the figure of 81 percent for the wealthiest group of children.
The report, which was compiled by NHS Tayside and Dundee, revealed that more children had registered with an NHS dentist but there were still many children without a dentist.
Health chiefs said that the results of the report were encouraging; rates of decay are lower than ever, registration numbers are increasing and general standards of oral health are improving; however, they admitted that the gap between rich and poor children was alarming and said that the issue needed to be addressed as a priority.