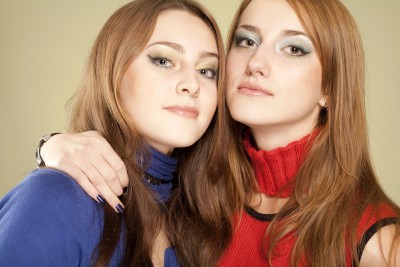 A ten year old girl lopped 12 inches off her hair and donated it to the Little Princess Trust. The latter is a charity that helps other children who have lost their own hair by donating 'real-hair' wigs.
Maisie Reynolds who lives in the town of Murton in County Durham told reporters that she decided to donate her hair to remember her grandmother who lost her own because of cancer.
She told reporters: "I'm really excited because I really want to donate my hair. My nana had cancer and I want to help others."
This thoughtful idea not only helps others who have the lost their hair it has also spurred others to do the same, notably Maisie's cousin, Jordan Emmerson. She decided to get her own hair cut.
The idea came about when a local hairdressers starting advertising for volunteers. The owner of the salon, Owner Tracey Fletcher said: "If they are willing to donate at least seven inches, we won't charge them for the haircut."
The idea of donating hair to charity is relatively new for Britain, although in the USA it is a very common. The major charity in that country is Locks of Love.
In Britain the equivalent is Little Princess Trust which was launched just 6 years ago in 2006. The charity itself makes bespoke wigs for children who are undergoing chemotherapy and other cancer treatments where hair loss is an unfortunate side effect.
The Little Princess Trust charity manager Monica Glass said: "On behalf of everyone connected with the Little Princess Trust, I would like to thank Maisie for choosing to support the charity in this way.
"It is truly heartening to hear of someone so young thinking of others first.
To date, over 1000 children in the UK and Ireland have so far been given real-hair wigs.