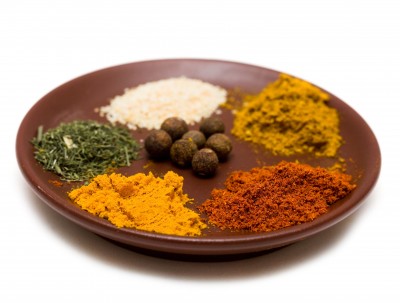 Researchers from the University of Cambridge have called for smaller portion sizes in a bid to reduce rates of obesity.
Researchers carried out a review of more than 60 studies and found that reducing portion size could make a major difference to rates of obesity in the future. The research team found that people are reluctant to leave food on a plate, even if they have had enough to eat and feel full and suggested that smaller plates and using cutlery could help to ensure that people do not overeat.
Researchers claim their findings represent the "most conclusive evidence to date" that the size of a portion directly affects eating habits. Larger portions encourage people to eat more and over the last decade or so, the size of portions available in cafes, restaurants and supermarkets has been increasing, along with those we dish out at home.
The findings of the review have been published in the Cochrane Database of Systematic Reviews. Researchers analysed data from more than 6,700 adults who took part in various clinical trials and found that by reducing the size of portions, adults could reduce their calorie intake by 279 per day.
Research from the British Heart Foundation shows that portion sizes have grown significantly in the last 20 years. Between 1993 and 2013, the size of a standard cottage pie ready meal almost doubled, a portion of peanuts increased by 80 percent and a family bag of crisps doubled, from 50g to 100g.
The latest statistics show that two thirds of UK adults are overweight. Obesity is becoming increasingly prevalent and it increases the risk various serious illnesses, including heart disease, type 2 diabetes, strokes and some forms of cancer.
Dr Ian Shemilt, from the university's Behaviour and Health Research Unit, said that the findings show a clear relationship between portion size and the amount people eat. If you're given a larger portion size, you're likely to eat more, even though your level of hunger remains the same. Dr Shemilt said that manufacturers and the owners of restaurants and food outlets have a role to play in reducing portion size, but individuals must also take responsibility.
Chief nutritionist at Public Health England, Dr Alison Tedstone, said that the review highlights the benefits of cutting portion size in terms of reducing calorie intake.