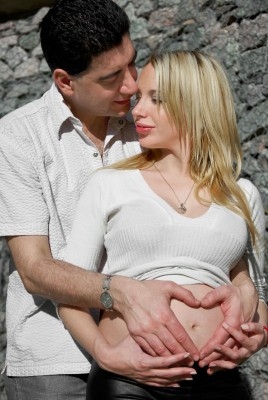 A North Carolina Organisation has just paid out grants to two couples suffering from infertility problems.
The Pay It Forward Fertility Foundation, a non-profit organisation was set up to help educate and provide grants to couples with infertility problems. This will be very welcome considering the high cost of infertility treatment. Its Board of Directors is comprised of local doctors, former patients, a lawyer, an accountant and others with experience in or involved in the field of fertility.
Announcing the grants to the 2 couples a spokesperson for the foundation said: "The couples went through a rigorous application process in which their medical history, fertility journey and financial status all were evaluated thoroughly by the Pay It Forward Fertility Foundation Board of Directors."
Grants are awarded several times a year and the amount given can be substantial; they are available to anyone living in the State of North Carolina. The money is raised by donations, which over the past year has amounted to $50,000.
Pay It Forward Fertility Foundation was started in December 2008, beginning with a donation from Rob Moscato and his wife Lori. The couple have two children. Their daughter, Sophia was born after undergoing IVF treatment while their son Ryan was born naturally.
Lori told reporters: "Rob and I feel so blessed and so fortunate to have two little miracles, each in their own way. We were fortunate to have health insurance coverage for our IVF treatments but we know most people don't. We want to help those couples because we can't imagine life without our beautiful children and we want to pay it forward."