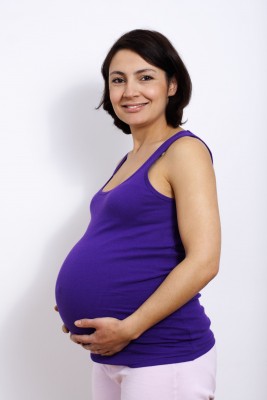 An Irish charity, set up by two mothers from Dublin, aims to provide couples from the Republic of Ireland with cash and support to help them undergo IVF treatment.
Pomegranate.ie hopes to raise enough money to be able to offer the cash for one IVF cycle to couples who can't afford to pay for the treatment to be carried out privately.
Couples who are suffering from infertility problems in Ireland have little or no official support, with no government funds available to pay for treatment and no cover available under private health insurance. This means that prospective parents would have to foot the entire bill, which can be as high as €10,000 in some cases, way beyond the reach of most ordinary working families.
The Pomegranate charity is working closely with the SIMS Fertility Clinic in Dublin on its charitable cases, with the clinic agreeing to pay for the medical tests and scans that can add hundreds of Euros to the cost before treatment has even begun.
One of the founders Joanna Donnelly said; "The problem is that health insurers don't cover fertility treatments. I think it is a case of insurers not touching assisted reproduction procedures because they don't have to. Those procedures are not commonly available on the public system, so why should private providers offer cover for them?"
The selection process is rigorous for couples who must prove they have no real means of paying for the treatment themselves and that they have exhausted all other possible methods of conceiving before applying for charitable consideration.
"The charity has no say in the decision-making process, that is up to the four gynaecologists and the teams at SIMs. We don't want to know who the people are. What we do is raise the money to fund the IVF cycles and put the couples and SIMs in touch with one another," Joanna added.