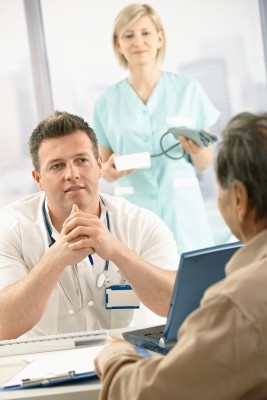 An issue has arisen in Canada over the unlicensed administration of Botox by health spas.
The issue involves health spas in the Vancouver area who are ignoring Health Canada regulations stating that Botox should only be prescribed and injected by a medically qualified physician.
The issue came to light after a reporter from the Canadian Broadcasting Corporation went under cover. The undercover reporter was initially told he would be seen by a doctor, but it transpired later that the doctor wasn't medically qualified to administer treatment.
While Botox procedures are widely offered by professionals ranging from dentists to beauty therapists, in Canada the only people able to carry out the procedure are medical practitioners.
Botox, or onabotulinumtoxinA, is made from a neurotoxic protein. In large doses it can cause the face to paralyse. As such, the Canadian medical profession believe treatment should only be carried out by those medically qualified to do so.
Botox therapy is not a medical procedure, so often falls outside jurisdiction. However, many doctors believe that as an injection is the primary way of giving a person the substance, along with the dangers of over exposure, the procedure should be reclassified.
A spokesperson for Heath Canada said that they are looking for major changes in this area. The spokesperson said that Botox should only be prescribed and administered by a physician. If Botox is used in any way other than that described in the product monograph, it would be considered to be a contravention of the Food and Drugs Act.