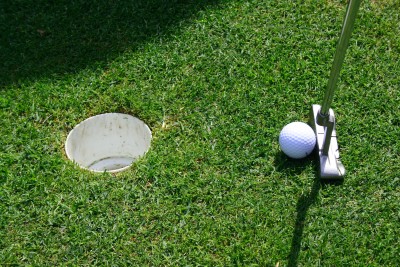 Due to his astounding weight loss that might have helped him traverse the world's golf courses a little bit easier hasn't come without its problems for John Daly.
Thanks to losing more than 45kg since his title-winning days, two-time major winner Daly said ahead of the Hong Kong Open that he is still getting used to his weight of 88kg.
Commenting in Hong Kong where he'll be playing in the penultimate tournament of the European Tour, Daly said "The biggest problem has been my putting because I've got nowhere to put my elbows. I used to be able to put my elbows on my love handles and putt pretty good. Now they're all over the place…It's taken a while to get used to this, but I know it's for the better for me and hopefully the results will come pretty soon."
Following an injury-plagued season, 44-year old Daly is pretty confident that his game has bettered to a degree for him to be a serious contender for the US$405,000 first prize.
"It's been a tough year with injuries," said Daly. "I've had my shoulder put back in place probably about five times this year – I've had it popped back in before I came over – but the ball striking has been great…I probably have made more cuts this year on tour than I ever have, but just didn't do anything on the weekends"
"I'm looking forward to a good week and I'm feeling good" he said.