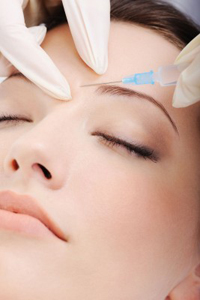 Some experts believe a new product could spell the end of Botox or at the very least become its main competitor.
Called Xeomin, the product has made cosmetic surgeons rather excited, as its results compares very favourably with Botox and other botulism derived products and in some cases works better.
One of the first to try the new product is USA based plastic surgeon Dr. Coleman. As well as being the Editor in Chief of the Dermatologic Surgery journal, he is a member of the faculty of dermatology and plastic surgery at Tulane University Health Sciences Centre. He told reporters: "We found with Xeomin, the forehead smoothes out exceptionally well with this a little different than we've seen with the other two toxins."
He added: "It may be that it defuses a little differently so that means it moves out from the sites that we put it in."
One of the early beneficiaries of Xeomin is Barbara Tregre. Barbara works for Dr. Coleman and regularly has Botox treatment. She said: "The Xeomin, I found, it made my forehead a lot smoother looking in terms of the visible lines that you can see and it works much (more) quickly."
One of the main differences between Botox and Xeomin is the former requires a needle injection, whereas the latter is applied via a needle stick, which seemingly is smaller and finer and patients reported just a small pinch rather than an injection. Consequently, this is likely to appeal to people who are frightened of injections.
There are also Botox creams around, which could help patients get over this fear of needles. However, in the USA, they have as yet been unapproved by the Food and Drug Administration.
As for Xeomin, if it proves as successful as Dr. Coleman and others think it will be, it could be a serious challenger to Botox.