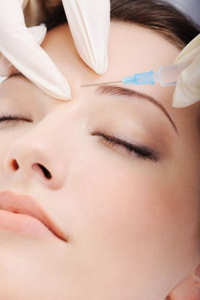 An investigation carried out by the BBC has revealed that two shamed nurses are making thousands of pounds out of hosting 'Botox parties'.
The investigation focused on two males who were previously registered nurses and shows them hosting 'Botox parties' at beauty salons and people's homes. The former nurses are believed to be making thousands from the parties each week, despite the fact that they have been removed from the Nursing and Midwifery Council's register and are therefore unable to prescribe medicines.
Undercover reports from the BBC filmed the two men in action. Jonathan Henk, 50, markets himself as a nurse with more than 25 years of experience, however he was struck off by the Nursing and Midwifery Council in 2012. He has received complaints from clients who have experienced pain following Botox treatment, a service he offers for £200. At a party, an undercover reporter was offered as much Botox as they would like, which contravenes good practice guidelines. A former client, Diane Roberts, said she had suffered shooting pain after treatment and had been put off having further treatment in the future.
Reporters also filmed  suspended nurse James Kearsey treating clients. During the session, he informed the undercover reporter that he had extensive nursing experience and that he earned a lot of money through training others in the administration of Botox treatment. He offers Botox parties through Facebook and also markets himself as a nurse, despite being removed from the Nursing and Midwifery Council register last year.
When approached by the BBC, Mr Henk admitted he was aware that he should not be offering the service, while Mr Kearsey declined to make any comment.
The issue will not be investigated by officials at the Nursing and Midwifery Council.