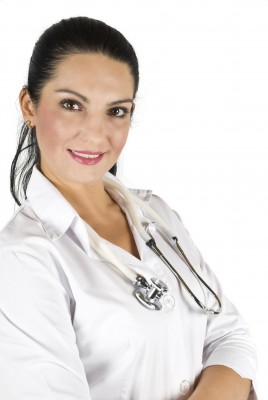 Under new rules, nurses and midwives coming from the EU to the UK will now be asked to confirm they are fluent in the English language.
The Nursing and Midwifery Council (NMC) have introduced the move to bring the nursing profession in line with doctors, who are already checked in this way for the safety of patients. The risk of a doctor not having fluent English language skills was highlighted in 2008 when German doctor Daniel Ubani gave patient David Gray a lethal dose of painkiller during an out-of-hours shift. As a German citizen, he had been able to register to work in Britain without taking a language test.
Up until this point, language checks have only been necessary for nurses coming from outside of the EU. The new move means that any nurse who cannot show they cannot speak sufficient English will require an English language assessment. The tests will check fluency in speaking, writing, listening and reading.
If there are any allegations that a midwife or nurse already working in Britain doesn't have fluent English language skills, investigations could be carried out under fitness to practice regulations.
The NMC currently have more than 690,000 midwives and nurses on their register and about 66,000 of these are from non-EU countries. Around 33,000 are from the EU. Currently, Britain is looking to recruit more nurses from foreign countries.
The government added the nursing profession to its Shortage Occupation List in October last year, temporarily lifting the restriction on recruiting nurses from abroad. This means that applications from nurses from outside the European Economic Area are made a priority. The aim of this move was to ease NHS pressures without having to rely on agency staff, which can be an expensive process.
Katherine Murphy is from The Patients Association. She said that nurses from overseas make an important contribution to the UK's healthcare. She went on to say that despite this, patients on the National Helpline have reported problems with some health professionals from countries outside of Britain, such as communication issues and lack of understanding concerning procedures and processes.
She added that the Patients Association calls on all trusts to make sure their staff meet the new requirements and that all nurses from overseas have the correct training and support so they can offer effective, safe care to patients.