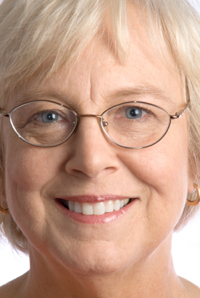 Laser eye surgery has been around for several years now. The normal technology in use by eye surgeons and others is LASIK surgery.
However an American ophthalmologist based in New England is offering his patients a different kind of surgery. This is also aimed at patients with cataracts.
In fact the practitioner is apparently the only one currently registered to use the LenSx femtosecond laser.
Speaking with local reporters, Dr. Jonathan Stein said: "While traditional cataract surgery is totally acceptable, laser is the wave of the future in cataract surgery."
He added: "Laser cataract surgery provides a precise and accurate laser to the cataract surgery which isn't achievable using a blade. This is a needleless, bladeless procedure with a high level of precision. The laser breaks up the cataract for us and we're able to remove it easily."
Cataracts are a problem faced by older people in the main but not exclusively. However pensioners are one group which have traditionally been unable to avail themselves of LASIK surgery. In fact there are a number of medical conditions which are deemed unsuitable, and are age related.
However the new LenSx femtosecond laser technology appears to be able to offer cataract suffers a chance to get it removed painlessly, and more importantly, without general anaesthetic.
Cataract is basically clouding of the eye which in turn affects vision. Surgery normally involves removing this cloudy lens and fitting an artificial one.
The new technology will apparently do away with that.
"Many people live with cataracts for a long time," Stein said. "They may see signs as having trouble reading. What I tell people is that you can wear a pair of glasses that are smudged and still function, which is what a beginning cataract may look like, but eventually it's necessary to clear up your vision."