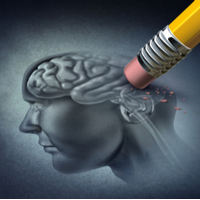 A new study has highlighted the healthy lifestyle choices we can make to lower the risk of developing dementia.
Researchers from the University of Exeter found that adopting a healthy lifestyle could reduce the risk of dementia by up to a third.
The study, which involved almost 200,000 adults, suggests that everyone that can lower the risk of dementia, even those with a family history of the condition. The research team analysed data from a group of over 196,000 people over the course of an 8-year period. Having taken genetics into account, the team found that Alzheimer's was less common in people who had a healthy lifestyle. The rate fell from 18 cases per 1,000 people in groups with unhealthy lifestyles to 11 cases among those who made positive choices.
The findings of the research project were presented at the Alzheimer's Association International Conference recently.
The researchers defined a healthy lifestyle based on a score that combines activity levels, drinking, smoking and diet. A high score would be achieved by an individual who didn't smoke, didn't drink more than 1-2 units of alcohol per day, exercised for 2.5 hours per week and had a healthy, balanced diet. A low score would be calculated based on smoking, a sedentary lifestyle, a poor diet and a higher than recommended intake of alcohol.
Sue Taylor, 62, has experienced the devastating impact of dementia, and she has chosen to pursue a healthy lifestyle to reduce the risk of developing dementia herself. Sue's mother and grandmother both suffered from dementia, and she makes a concerted effort to exercise three times a week and to walk to work. Sue said that it can be tricky to fit everything in, but the benefits of eating well and being active are clear to see, and if it enables her to spend more time with her grandchildren and children, it's well worth it. Sue recommends exercising with friends, joining classes, and finding activities that are fun.