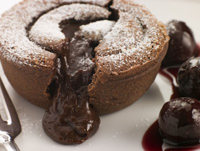 Parents are being encouraged to download a new free app in a bid to get sugar smart in the New Year. The app, which has been developed by Public Health England, enables parents to find out the sugar content of popular foods simply and quickly. All you have to do is scan the bar code with your smart phone and the programme will display the sugar content in the form of a graphic of sugar cubes.
Public Health England is enforcing its Change4Life programme with the addition of the new Sugar Smart app in an attempt to curb rising rates of tooth decay, type 2 diabetes and obesity. The aim of the app is to make it easier for parents and children to gain information about the sugar content of the foods they buy in supermarkets or convenience stores. Every time you use the app to scan a product, a number of sugar cubes relating to the sugar content will appear on your phone or tablet screen.
The renewed sense of urgency from PHE comes in light of research suggesting that many children are consuming up to three times the recommended daily intake of sugar.
The app is compatible with more than 75,000 food products and works rapidly, enabling parents to make decisions easily and quickly.
Chief nutritionist at PHE, Dr Alison Tedstone, said that most children consume too much sugar in their daily diet and the Sugar Smart app will enable people to make healthier food choices and reduce the risk of serious, life-threatening illnesses such as diabetes. Dr Tedstone encourages patients to use the app to eliminate potentially harmful foods and fizzy drinks from their children's diet and replace them with healthier alternatives, such as sugar-free cordial, water and milk.
Current guidelines suggest a daily sugar intake of 19g (5 sugar cubes) for 4-6 year old children, 24g (6 sugar cubes) for 7-10 year olds and 30g (7 sugar cubes) for children aged over 11 years old. According to the Sugar Smart app, just one can of cola contains up to 9 sugar cubes.
The app is available to download free of charge from major app stores.