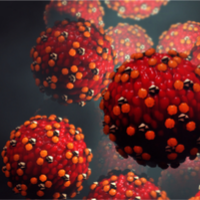 Public health officials have issued a warning to parents in Greater Manchester following a spike in the number of cases of measles in the region.
Public Health England confirmed that there had been 32 cases in Greater Manchester this year. This represents a sharp increase in the last month. By the end of January 2019, there had only been 5 reported cases.
In light of the revelations, doctors are encouraging parents to be vigilant and urging those who have not had their children vaccinated to do so urgently.
Dr Kristina Poole, from Public Health England North West, said that the vast majority of cases have been diagnosed in unvaccinated children, and this has spurred doctors on to issue a fresh call to parents to vaccinate children who have not already been immunised.
In recent years, there has been a huge amount of controversy and debate surrounding the MMR vaccine, and experts have warned that the increase in cases is linked to the spread of inaccurate news.
Prof Dame Sally Davies, chief medical advisor to the government, reinforced the message that the MMR vaccine is safe and urged parents to avoid falling foul to "fake news," which is often accessed and shared via social media.
Prof Dame Davies' comments were echoed by Dr Poole, who described the vaccine as "highly effective and safe."
The UK was declared free of measles by the World Health Organisation for the first time in 2017, but there have been outbreaks since. It is important to point out that these outbreaks have been small, but doctors are eager to encourage parents, especially in those in Greater Manchester, to ensure that their children are protected. Anyone who hasn't had their child vaccinated is advised to contact their GP.