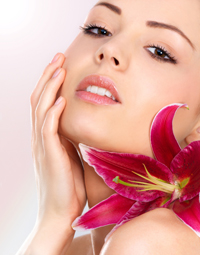 Cosmetic or plastic surgery has in recent years become far more affordable. As such a growing number of both women and men are now opting for treatment for all sorts of reasons.
While beautification is the obvious reason, many people are also going under the knife as a way of helping to reduce weight.
However while cosmetic therapies are generally safe, it is always wise to ensure you know the pros and cons of getting work done. In other words you should never go headlong without taking precautions. After all, every procedure has a risk, so it is vital you are aware of these risks.
You should also be aware of what you should do and not do after treatment. For instance, if you are getting treatment such as a rhinoplasty (nose job) or some other facial surgery it is not advisable to slap makeup on the area that's been treated. Makeup can cause infection and allergic reactions.
Moreover the area affected should be constantly kept clean.
It also goes without saying it is vital to eat a healthy diet when you have undergone any plastic surgery. Fresh fruit and vegetables are vital foodstuffs to help restore your skin's health. If you are struggling to eat hard foods, then they should be liquidised.
Drinking and smoking should also be avoided – particularly before any surgery is carried out.
If surgery required sutures, then doctors believe you should avoid direct sunlight as the UV rays can be harmful to the stitches. Using sun cream is also no protection.
Finally, it is advised that you should avoid taking any medication unless it is approved by your doctor, although it is well known that Aloe Vera juice can help the healing process. That said, your doctor should advise before ingesting any supplement.
Prior to deciding on any surgery it is also important to do your own research. Many cosmetic surgeons specialise in particular areas, so this should be checked out first before making a decision.
In short, get to know your surgeon.