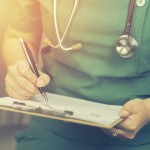 New figures have shown that more midwives and nurses are leaving the profession than joining it for the first time in almost a decade. According to statistics, the number of registered nurses and midwives fell by 1,783 in the 12-month period leading up to March 2017. This is the first time there has been a reduction in umbers since 2008.
The Nursing and Midwifery Council suggested that the fall had been most significant among British nurses and midwives. The most common reason given by those pursuing alternative careers was working conditions.
This year, there has already been a significant decrease in numbers, with more than 3,000 nurses and midwives leaving their posts in April and May. Despite this, the government claims that there are 13,000 more nurses working in English hospitals than there were in 2010.
Results from the Nursing and Midwifery Council survey suggest that other reasons for leaving included retirement, disillusion, concerns over staffing levels and workload and personal circumstances. Some nurses also chose to leave the country and many also cited financial reasons. Pay has been capped for a long time, and the cost of living has increased, leaving most with less disposable income.
Director of policy and strategy at NHS Providers, the body that represents NHS trusts, Saffron Cordery, said that the findings support the notion that the NHS is facing "severe workforce problems" and the fears extend far beyond those brought about by the Brexit vote and the impact it will have on foreign workers. The figures show that British nurses and midwives are choosing to leave the profession, and many are doing so at a young age. Ms Cordery suggested that a staff retention programme would help those trusts that find it most difficult to keep hold of staff, but added that it was important to tackle the underlying causes that are resulting in these decisions. The reality is that many nurses feel like they are overworked and underpaid, and this is causing them to consider other options.