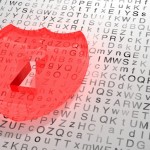 Hundreds of patients have had procedures cancelled and there have been major disruptions across the country as a result of vicious cyber-attacks.
Hospitals and GP surgeries across the UK are trying to recover after attacks, which hit companies and organisations across the world, left computer systems paralysed on Friday (12th May). Computers were on lock down, with patient files inaccessible and pages suspended after attackers hijacked the system, demanding a release fee of around £230 to access information. Forty-seven trusts in England 13 in Wales were affected, but it wasn't just the NHS that was targeted. Renault, FedEx and the Russian interior ministry were among the institutions that reported problems.
There were fears of further attacks following the initial incident before the weekend, but there appears to have been no second wave yet. However, there has been widespread disruption, and trusts are still trying to get back on track. The complications, which came unexpectedly, lead to hundreds of routine procedures being cancelled, and patients have been advised to seek advice or treatment only when necessary today, as surgeries and hospitals attempt to make up time. No incidents were reported by the NHS in Wales.
A spokesperson for Barts Health NHS Trust, the busiest trust in England, assured patients that emergency care services are available, but there have been delays with routine procedures and some outpatient appointments have been cancelled.
The attack was described as the "largest ransomware attack observed in history" by Europol, the law enforcement agency for the EU.
There have been accusations that the government ignored threats of cybercrime; however, Teresa May insists that this attack was not focused purely on the NHS in the UK, and insisted that ministers and hospitals are working hard to prevent attacks like those that brought the system to its knees last week.