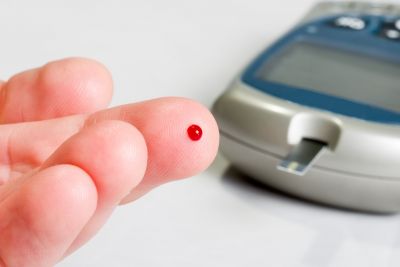 Researchers in America have called for an "early and aggressive" approach to try and battle type 2 diabetes – one of the most common chronic conditions in both America and the UK.
According to a study published in The Lancet patients who display signs of pre-diabetes should be treated as quickly as possible to restore stable blood glucose levels and prevent the development of diabetes.
It is estimated that around 7.2 million people have pre-diabetes in the UK and almost 80 million people have symptoms in the USA. Type 2 diabetes is not just dangerous in its own right – it is also associated with an increased risk of life-threatening heart disease and strokes. Many cases of diabetes also go undiagnosed for a long time and increase the risk of complications and long-term damage.
In many cases of pre-diabetes, symptoms can be reversed and normal blood glucose levels restored by lifestyle changes, including doing more exercise and eating a healthy, balanced diet.
The research study, which was conducted by the US Diabetes Prevention Program Research Group, aimed to determine how effective early treatment was in preventing the development of type 2 diabetes. Researchers followed 1,900 people with symptoms of pre-diabetes and found that those who managed to restore their blood sugar levels to normal through exercise and diet were 56 percent less likely to develop type 2 diabetes during the six year study period.
Dr Leigh Perreault, lead author of the study, said that the results showed that it was extremely beneficial to try and restore blood glucose levels to normal in patients with pre-diabetes and health experts have described the findings of the study as "clinically important".