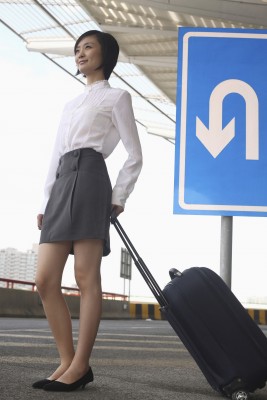 Growing numbers of people from the UK, USA and other developed nations are looking to other places to get cheaper work done which they can't afford at home.
This is particularly true for cosmetic dentistry and plastic surgery.
However there are also growing numbers of professionals working in these medical areas worried that by opting to go abroad patients may well experience inferior treatment and after care.
Certainly there are documented cases of patients ending up having to go back to a cosmetic dentist or surgeon in their home country. The recent PIP scandal is a case in point.
While some countries essentially have no procedures in place to protect patients, one nation is beginning to take the issue seriously.
The United Arab Emirates (UAE) is fast becoming a major destination for many people looking for cosmetic treatment.
For instance, a recent report suggests that the popularity of the UAE has risen sharply with one in 18,000 opting to go there rather than say the USA where only one person in 50,000 now visit.
While the authorities in the UAE welcome this trend they are also aware of the potential pit falls for people. As such they have decided to take their responsibility seriously by instituting checks and balances into their systems. This will include psychological testing to ensure patients are having work done for the right reasons.
It could be argued that the UAE is only concerned to protect the industry's potential income which has been predicted to be worth billions of UAE dirhams by 2020.
Whatever the reasons, the new regulations and procedures being instituted in the UAE are still nevertheless welcomed.
The Dubai Health Authority (DHA) has asked cosmetic surgeons to look at how they operate. The DHA also said they will carry out random inspections to ensure practitioners are doing what they are supposed to do safely and caringly.
The DHA received 24 complaints last year with some likely to be fought in the courts.