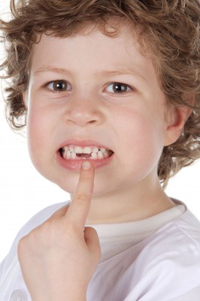 The mother of a four-year-old boy was told he could not attend a Catholic pre-kindergarten class in New Jersey, because of his long hair.
Renee Szablewski had decided to let her son Jack grow his hair long, so that when it was cut off it could be donated to cancer sufferers needing wigs. Jack's grandfather had died of lung cancer when the boy was only 16 months old.
Szablewski insists that St Dominic's school knew all about the hair growing project when he enrolled for pre-kindergarten and that she was told by staff that would be fine, as long as his long locks were cut by the time kindergarten proper started.
However, the school changed its rules and asked Szablewski to make sure Jack's hair was short and neat by the time he started St Dominic's on October 1. Renee had planned a media event the day before to witness the cutting of both their hair, but the stylist couldn't make it because of a storm, so Jack turned up with his long hair still in place on the first day of school.
"The teacher wouldn't let him through the doors and left us standing out in the rain," Szablewski said. "He didn't do anything wrong, and he's the victim here."
"This child has done nothing wrong," the diocese said in a statement, agreeing with Renee's comments. "This matter is between the parent and the school, and the partnership between the two entities that is critical to a healthy and successful educational experience at St. Dominic School."