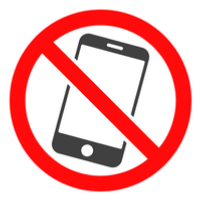 The UK's chief medical officers have recommended device-free dinner and bedtimes for children. New guidelines suggest that children should be encouraged to put down phones and tablets during mealtimes and in the evenings when they go to bed in a bid to create healthier attitudes to devices. The experts also advised children to take a break from screens every two hours, and urged industry leaders, like those in charge of Instagram, Snapchat, and Facebook, to do more to protect children.
The advice comes as Matt Hancock, the health secretary, is in talks with Instagram executives over the publication of content that promotes or is linked to self-harm and suicide. Mr Hancock took the decision to meet with Instagram's owners after it was revealed that Molly Russell, a teenager who took her own life, had been viewing harmful, explicit images on the site. Molly's father said that he strongly believed that the photos and posts Molly saw on the platform, which is owned by Facebook, contributed to her decision to end her life. England's chief medical officer, Dame Sally Davies, described Molly's case as "tragic" and said that it was evident that there was a risk of children being exposed to content that could be harmful and unsuitable. Talking to the BBC, Dame Davies encouraged industry experts to do more to shield younger users, but she also highlighted the potential benefits of social media and "screen-based activities." Digital technology can have incredible benefits for young people in terms of learning and building friendships, and the key lies in maintaining the right balance and accessing sites that have a positive impact.
New advice released by the chief medical officers encourages parents to ban phones at the dinner table to promote talking and interaction, to keep devices out of the bedroom to aid sleep and to talk about the potential dangers of using the Internet. Parents are also urged to ensure their children take regular breaks from using their phones and to keep an eye on how much time they spend on their own devices. Children learn from their parents, and if they see their mum and dad on the phone all the time, they're likely to follow suit.