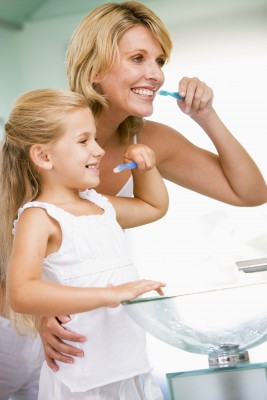 Dentists are beginning to realise that children are perhaps the best people to take oral health forward. In short, capture a child's interest and they are likely to continue to do something in the future.
This realisation has certainly dawned on Plymouth School of Medicine & Dentistry. The latter has forged links with local primary schools, deliberately engaging year 3 and 4 pupils.
Students from the dental school went to local schools to educate children not just about why it's important to clean teeth but also to show them how to do it properly.
Often in primary schools this is left to nurses or even teachers. So, it is gratifying to know that university dental schools are now getting heavily involved.
The students brought a variety of tools which were handed out to the children.
A food and diet stand was also set up within the classrooms. This showed the children what products are better for them, and what products if consumed too frequently without cleaning teeth are harmful.
That way they were able to get appropriate help and advice within the class.
Moreover, hopefully the children will be enthused to share their new-found knowledge and teach their parents.
The 121 children that took part in these lessons were also taught about what happens when their milk teeth start to drop out, and their adult teeth come through.
Many parents think that milk teeth don't matter, but in reality it is vital that all children clean their teeth as soon as they start to appear. By waiting till their adult teeth appear it is likely premature damage to the child's oral health will have occurred.