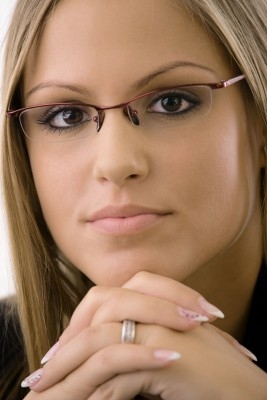 While baldness in men is accepted as part and parcel of getting older, the same is not the case with women in the main.
However, baldness does occur in women as a result of alopecia. It's also something many women find hard to come to terms with. Yet, one lady from Cardiff has now decided to accept her condition with good grace.
Gwennan Thomas first noticed her gradual hair loss after visiting her hairdresser. She was getting her hair styled for her brother's wedding when the hairdresser noticed a small, yet significant bald patch. On her hairdresser's advice Gwennan made an appointment to see her doctor who prescribed a antifungal cream, and told her not to worry, but unfortunately it wasn't particularly effective.
Over time, more bald patches showed up, and eventually Gwennan lost all her hair.
She told reporters: "I knew something wasn't right so I demanded every kind of test, which, thankfully, all came back negative. I was referred to a dermatologist, but by the time this happened it had been six months since that first patch appeared and I had lost quite a lot of hair."
Gwennan added: "I remember the words of the consultant dermatologist to this day. He said bluntly, 'It is alopecia, but it's too late to do anything about it as the hair loss is now so extensive, nothing can be done… what a shame for a 25-year-old woman.'"
For Gwennan though the alopecia was not confined to her head of hair, but she lost her eyelashes and eye brows.
"It was awful," Gwennan said.
"I started to lose my eyebrows and eyelashes too and in someway that was worse than losing my hair. These are features that shape your face, and what you look like and I found it very difficult. I had quite a short hair cut at the time so I decided to shave it all off.
"I actually found that a really liberating experience and at last I felt in control of something that had controlled me for the last six months."
One of the commonest causes of alopecia is stress, but there can be many more reasons. In Gwennan's case, she isn't sure why it has affected her. She has a good job working for Cardiff University and was enjoying her life.
She added: "It could be worse, I'm not ill after all but I know people look at me sometimes and wonder if I'm a cancer victim. I've got used to people staring at me now and it doesn't bother me, but, obviously, it's taken some time to get used to it."
After suffering several years of the disorder now, Gwennan has come to terms with it and has even stopped wearing the wigs she wore at the beginning of her condition. She now wouldn't care if her hair ever grew back and has found much strength and love from her friends and family.