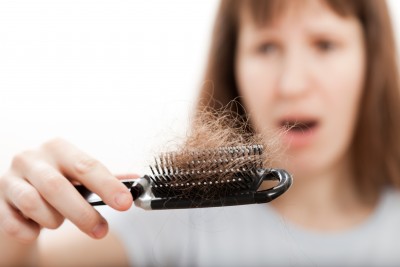 A long time sufferer of alopecia from Redcar in Yorkshire has created a not for profit charity to help other people suffering from hair loss.
Hair Loss Support aims to offer advice, help and support for anyone who is worried or simply fed up with losing their hair.
The creator, Emma suffered herself with hair loss but fortunately it has grown back. Nevertheless she felt this was too important to be forgotten about. She feels it could help change people's attitudes towards alopecia and other hair loss problems.
One of the cyclists competing at this year's Olympics, Joanna Roswell became a high profile celebrity showing signs of the disorder. Emma told reporters: "I didn't realise she had alopecia until she took her helmet off – it was a shock but a nice surprise that she didn't feel she had to conform to what society thinks and wear a wig."
She added: "It opens everyone's eyes to alopecia and shows you can get on with your life."
Unfortunately while alopecia is a relatively serious disorder there is currently insufficient research into its cause and / or treatment. Equally, as far as is able to tell, there are no definitive statistics indicating how widespread the disorder is.
Hair loss is often associated with aging, but many younger people suffer this embarrassing problem. So Emma's hope is for her charity to start acting as a stronger advocate for alopecia and other hair loss sufferers.
In Emma's case, she lost her hair 5 years ago following an ectopic pregnancy. It has since grown back. She said: "When I lost my hair, I found myself spending hours on the internet searching for information and solutions and still getting nowhere.
"I wanted this website to have all the information you would need to help you make the correct choices, as I made lots of mistakes."