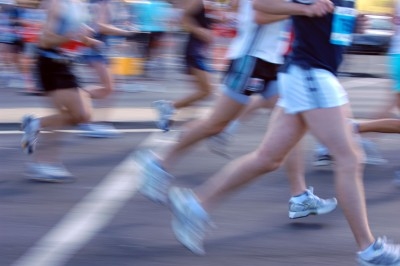 Researchers at Sheffield Hallam University are teaming up with Cancer Research UK to determine whether there is a link between frequent exercise and a lower risk of metastatic prostate cancer (prostate cancer that has spread outside of the prostate gland).
Prostate cancer is the most common form of cancer in men in the UK, affecting more than 40,000 men each year. The aim of the project is to monitor the health and physical condition of a group of 50 male volunteers who have prostate cancer that has not spread outside of the prostate. The team will divide the volunteers into two, with 25 men asked to complete supervised weekly exercises and the other half provided only with information about the positive effects of regular exercise. The project will run for 12 months and the participants will undergo regular checks, including PSA testing. PSA is a protein and levels tend to be elevated in men with prostate cancer. Measuring levels can help to determine if the cancer is progressing or spreading.
If the initial results of the trial look promising, the research team has suggested a more comprehensive study in the future, which will involve monitoring a larger group over a prolonged period of time.
Lead researcher Dr Liam Bourke said that research suggests exercise can have a positive impact on DNA repair and cell growth and this study aims to determine whether regular exercise could be an effective self-help method for patients diagnosed with localised prostate cancer (prostate cancer that has not spread).
Professor Malcolm Mason from Cancer Research UK said that the benefits of exercise are well documented, but this study is focusing on a specific relationship between physical activity and localised prostate cancer. The results could help to deduce whether or not adding exercise to a treatment regime could be beneficial for those diagnosed with prostate cancer in the future.