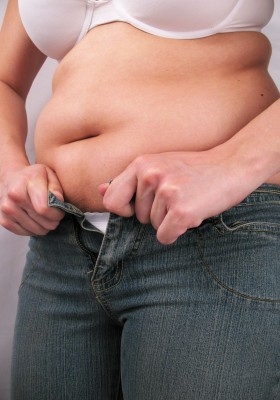 It seems so according to researchers working for the UK based Nuffield Health. The latter, which is Britain's biggest health charity, said that females with larger waists are less likely to get pregnant.
They are also at greater risk of developing cancer including breast cancer.
The conclusion came from studies of 55,000 women who took part in the Nuffield Health MOT which involved volunteers taking a battery of tests lasting one hour. The researchers tested for overall fitness covering a wide range of factors such as body mass index, cholesterol levels, aerobic fitness, blood pressure, and sugar levels as well as waist measurement.
It is the latter measurement that took scientists by surprise. The average waistline was 5cm larger than the recommended 80cm considered to be healthy. About 57% of participants had bigger waistlines, which researchers say puts them in the highest risk of developing a range of disorders including diabetes, ovarian cancer, infertility and heart disease.
Volunteers involved in the study were deliberately chosen by Nuffield Health as it was considered they were the most likely to benefit from any help afterwards.
Speaking with reporters, Dr Davina Deniszczyc, Professional Head of Physicians and Diagnostics at Nuffield Health said: "Our Health MOT results provide a fascinating snap shot of some of the health issues facing us as a nation. Whilst waist size may seem like a cosmetic issue, this isn't about women fitting into their skinny jeans, rather it's an important indicator of overall health and wellbeing, particularly when taken into account with other health measurements…"
Davina added: "Nuffield Health's approach is to support people to achieve their health and fitness goals, whether that's addressing their waist measurement, any particular health concerns or more general lifestyle issues.
The Health MOT is considered to be key to improving lifestyles. It's been proven to help lose weight as well as move a person's BMI into the healthy weight category. Plus, blood pressure is reduced to a healthy point.
It has been known for a while now that there is a relationship between obesity and infertility. This new research seems to confirm this.