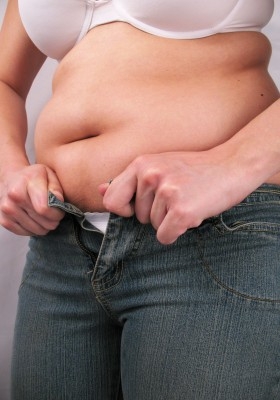 That's the advice of leading medical professionals who carried out research into osteoarthritic pain.
A group of 24 obese people aged between 30 and 67 with osteoarthritis were examined before and after they had bariatric surgery. Researchers found that those who had lost an average of 57 pounds within 6 months of the operation experienced improved physical movement and less pain in their knee joints. Scientists also say that the patients reported the quality of their life had also improved, including less problem dealing with everyday matters; some were even able to take part in sport.
Christopher Edwards, of the Penn State College of Medicine told reporters: "Each individual had some kind of improvement in their pain from losing weight, some more than others."
He added: "There are few studies that have investigated the role of isolated weight loss in the absence of additional arthritis treatment on those individuals with radiographically confirmed osteoarthritis.
"Further research still needs to be performed to investigate whether knee arthritis symptom improvement continues over time and [is] applicable to those individuals who are simply overweight, but our research suggests a strong possibility of improvement."
Without doubt carrying around excess weight puts pressure on the joints of the body as well as other vital organs. This particular research however seems to indicate that while not reversing the effects of early onset of osteoarthritis, for those who do decide to lose weight, the benefits on the joints as well as general wellbeing are great.