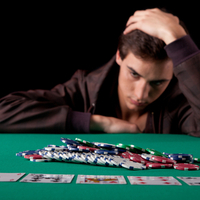 The NHS has revealed plans to open its first gambling addiction centre for children and young adults.
The National Problem Gambling Clinic will provide support and treatment for teenagers and adults aged between 13 and 25 years old. The move is part of an initiative designed to tackle problem gambling in the NHS' long-term plan. In total, 14 new gambling support facilities will open across England. This will be the first of its kind, providing specialist services for under 26's.
News of the clinic opening has been welcomed by the Gambling Commission, which stated that people who do have troubles related to gambling should have access to the required support, guidance, and treatment.
The move has also been backed by Liz and Charlie Ritchie, the parents of 17-year-old, Jack, who took his own life after becoming addicted to gambling. Jack started wagering his dinner money at a local bookmaker while at school, and seven years later, he was found dead. What started as a bit of fun spiralled into something that was out of control, according to Jack's parents. At the time, they said that it got to a point where Jack had no real command over what he was doing, and even after he saw his GP, there wasn't the support available to help him.
Liz Ritchie, Jack's mum, agreed that it was incredibly positive that funding had been made available for the treatment centre, but stressed that GPs need to be trained to handle cases like Jack's.
Founder of the National Problem Gambling Clinic, Henrietta Bowden-Jones, described gambling addictions as "destructive" conditions that destroy lives and do not "discriminate."
The new centre for young people will open in London towards the end of the year, with adult clinics planned for Leeds, Sunderland, and Manchester.
Matt Hancock, health secretary, said that he had witnessed first-hand the impact of problem gambling and promised that he would do everything in his power to ensure that those who need treatment and support are able to access it swiftly.