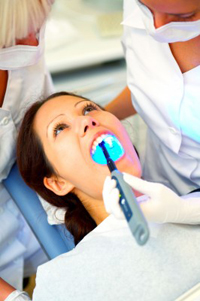 With the NHS facing funding cuts of around £6 billion pounds a year, many people are having to pay for medical treatment out of pocket, and the expenses are beginning to rack up. Expenses for things not even related to treatments are also beginning to wreak havoc on people's purses from parking costs, telephone fees and purchased cards to operate in-room televisions.
As an answer to these steadily-increasing costs is the NHS Top-Up Plan. This plan will allow subscribers to claim dental and optical costs each year and about £300 pounds worth of complementary therapies. Parking costs can also be reclaimed, although there isn't any scheme in place for prescription charges. The top-up plan is offered at two different rates: in monthly payments of £21 or £7.76.
The cash plan will allow you to arrange for your treatment, pay full charges and then send a receipt to regain any payment that might be due. There are perimeters on claims and exclusion and most plans insist that subscribers need a referral from GPs to authenticate claims.
Other things to watch out for when using the top-up plans include qualifying periods before you're able to make claims. While many money plans do not need medicals, current health problems are doubtful to be included in cover.
A substitute to the NHS would be comprehensive medical insurance to cover the costs of private consultations, investigative tests and procedures and surgery in private hospitals if required. Medical insurance also affords patients the ability to stay in private, en-suite rooms instead of larger NHS wards. As an alternative, this option is a bit more pricey with a standard policy for a healthy 45-year-old patient insured by BUPA costing £55 per month.
If you are considering going private, keep in mind that chronic, constant problems such as asthma and multiple sclerosis are not covered. Neither is habitual medical care that is required during pregnancy and infertility treatments are not covered. Additionally, preexisting medical conditions will not be covered.
From NHS medical care to private medical care, the top-up plan and employer-provided medical insurance, the medical insurance market is vast and can range in price from affordable to outrageous. Those seeking to change their medical insurance coverage should conduct thorough research beforehand and familiarize themselves with terms, conditions and policies.