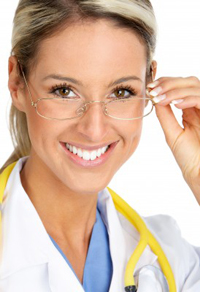 GPs are being encouraged to ask their patients if they have private medical cover as it emerges that the NHS may save millions if existing private medical cover was taken full advantage of.
Whilst the NHS tackles budget cuts and growing pressure on resources it is estimated that around £285 million a year could be saved if patients with private health insurance made use of their cover instead of relying on the NHS for their treatment.
A study carried out by ComeRes on behalf of BMI Healthcare revealed that only a 1/3 of GPs regularly ask patients whether they hold health insurance. This means that every day treatment is paid for by the NHS that could and should be paid for by the private sector and these unnecessary costs are resulting in an overstretched public health service with inadequate resources and longer waiting lists for patients.
If people with private health insurance were to take full advantage of their cover this could free up a significant portion of the NHS budget to be used on necessary costs. The chief executive of BMI, Adrian Fawcett, believes that even a small percentage increase in people with private cover turning to their insurance provider for treatment would result in massive savings for the NHS.
Fawcett said: "The NHS is facing severe pressure on its budget due to increasing healthcare demand from our society. Therefore it is important we widen the sources for healthcare funding and one of the simplest ways GPs can help do this is by routinely asking patients if they have private medical insurance and whether they would like to use it to access more timely treatment."