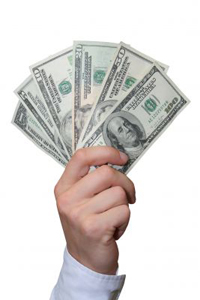 With the new proposals for changes in the National Health Service (NHS), it is perhaps worth knowing a little of what's happening in the USA.
A new study carried out by Health and Human Services Department has found that 129 million Americans under 65 years of age while having medical problems, do not  have adequate medical insurance or worse still, no medical cover at all. It seems that these people are either rejected by insurance companies or that the protection does not cover the costs that would be incurred for treatment.
When Barak Obama was elected he promised to reform the health care system in America. While not going as far as some people wanted, his reforms do apparently help many in the US who are not able to get medical insurance.
These reforms are themselves under threat by a bill being debated in the House of Representatives in Washington. The Republican sponsored bill aims to repeal Obama's improvements.
The report produced by the Health and Human Services Department was published just before the bill was introduced. They did so evidently in order to help promote the advantages of the new laws. A spokesman for the government department said that if the bill to abolish the health care reforms is passed it will leave between one-fifth and one-half of non-elderly people unprotected.
Obama's reforms which are due to become law in 2014 will apparently protect people who have pre-existing medical conditions. Around $940 billion (£588 billion) is earmarked for the new scheme.
The Obama amendments however received a set back when a particular aspect of the legislation was deemed unconstitutional by a federal court in the US State of Virginia. Consequently, they may fall at the final hurdle unless the US Supreme Court backs them.
As for the Republican Bill, a newspaper columnist Brent Budowsky is reported to have said: "I will guarantee you that the Republicans will not be successful in repealing the law."