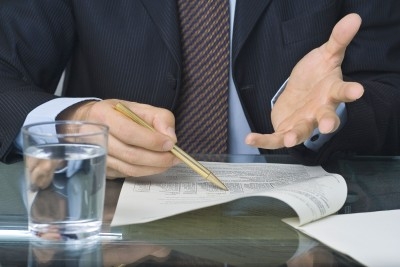 A woman who sued her employer for millions of dollars had to console herself with just a few thousand, after a jury found against her.
The case surrounds injuries sustained in an accident in which the lady in question tripped and fell while at work. She apparently suffered damage to her left arm, and had other problems including pain, memory loss and disorientation.
She sued her employer for $40 million dollars, but due to serious legal challenges, she was eventually awarded just $7595.36.
It seems the lady refused to submit to a proper court appointed medical examination. This aggravated the court who then ordered her to pay $495 in sanctions for failing to turn up. She had asked to fill in a questionnaire prior to the court case, but this was refused.
Oddly, the company for which the lady worked did agree that they had failed in their duty of care to their employee. In short, the company admitted negligence. However they refused to accept that the lady suffered more than just soft tissue damage. As she would not agree to a court appointed examination to prove either way, the court had no choice but to find in favour of the defence. The only information the court could base their decision on was that of the lady's own medical practitioners.
The complainant tried to overturn the judgement, but lawyers pointed to the requirement to produce sufficient evidence. They quoted a ruling which says: "Failure to move for a new trial on the ground of excessive or inadequate damages precludes a challenge on appeal to the amount of damages if the challenge turns on the credibility of witnesses, conflicting evidence, or other factual questions…"