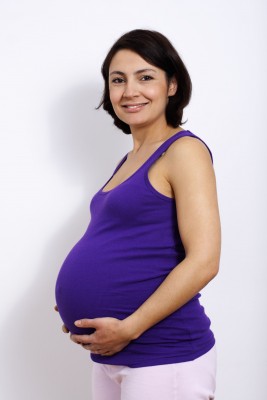 Pregnant women in England are to be offered a budget worth £3,000 as part of a maternity services shake-up. Under new guidelines proposed by NHS England, women should be able to choose how to spend their 'birth budget'.
Pilot programmes are set to be launched later this year and come in the wake of an enquiry conducted to investigate a large number of deaths at the University Hospitals of Morecambe Bay NHS Trust. The report highlighted major issues with existing maternity care and the aim of the new scheme is to increase safety and provide expectant parents with more choice.
Conservative peer, Baroness Julia Cumberledge, who chaired the enquiry, said it was safer than ever before to have a baby in England. However, there is still a long way to go to ensure that service is as effective as possible.
The review underlined the importance of data collection, swift referral and a collated approach to investigating anomalies.
Many women involved in the review said they didn't feel like they had much choice when it came to birthing options.
The birth budget plan would enable women to use their individual allocation to create a birth plan that catered for their needs and preferences. It is hoped that the plan would improve continuity of care and enable women to feel safer and better supported throughout their pregnancy.
Although the plans were warmly welcomed by the Royal College of Midwives, chief executive Cathy Warwick warned that the government would need a larger supply of midwives to fulfil the demand. The college believes it would need to add another 2,600 to the 21,500 currently working within NHS maternity units.
Personal budgets are not a new concept. They are already in use in care for the elderly and people with long-term health conditions. The new maternity budget would enable women to spend their budget on one-to-one support from a private midwife, home birth, use of facilities such as a birthing pool, and hypnotherapy. Additional services, such as help and support with breastfeeding, would also be available once the baby arrives.