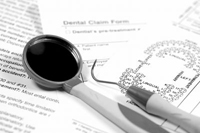 Republican Lawyer Fails In His Bid To Overturn Healthcare Law
A Virginian Republican lawyer recently failed in his attempt to stop the implementation of President Obama's health care reforms.
The stumbling block for the lawyer was all three judges hearing the case in an appeals court were Democrats, and support the Obama proposals. As such, they signalled that they would uphold the provisions in the bill that require nearly all citizens to have health insurance by 2014. Interestingly, the new law also says that any citizen that hasn't taken out insurance without a valid reason could also end up paying a penalty.
Last December one republican federal district judge slammed the health care bill as unconstitutional. This was taken to the court of appeal, where a Republican Party supporter and lawyer tried to get this ruling upheld. However it was overturned.
The appeal court judges ruled saying that the US constitution could not be used as a defence because: "[Congress has the right] to regulate commerce [and to] make all laws which shall be necessary and proper [to carry out that power]".
Lawyers arguing in favour of the Obama reforms said that it was important for the insurance companies themselves to know they have to accept all buyers of health insurance. This point was also made by Acting Solicitor General Neal Katyal, who suggested that it would force people to "buy insurance on the way to the hospital."
This particular hearing made at the Virginia Court of Appeal was brought by the Virginian Republican Attorney General, Ken Cuccinelli who told the court that he was acting on behalf of all Virginians who didn't want to be forced to pay for insurance. However he failed to show how the State of Virginia had any legal ability to challenge the federal mandate as it applies to individuals and not groups.
In another case, lawyers argued over the principle of interstate commerce. The lawyer bringing this new case, Matthew Staver from Liberty said people who he described as inactive bystanders, were not involved in interstate commerce. As such, the federal law could not touch them.
While the argument about Interstate commerce was considered a valid argument for those opposed to the health care reforms, the three judges did not feel it was sufficient to warrant a ruling that the reforms were unconstitutional.
It was also pointed out that hospitals had to pay around $43 billion every year just to cover the medical costs of people who do not have health insurance.
The arguments for and against the new Obama reforms have now become a legal battleground between Republican lawyers and Democratic supporting lawyers, rather than on the benefits of the reforms. As such, the new Act is likely to be challenged legally rather than politically.
However insurance companies themselves are not apparently challenging the new provisions, despite the fact that they will have to insure people with pre-existing conditions, something that the new reforms was designed to help.