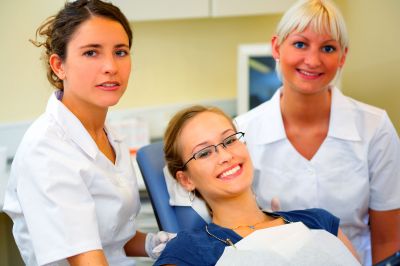 Dentists in the USA are at the forefront of getting people to take greater care over oral health. As such, they regularly propose dental festivals such as the 'Dentistry from the Heart' day.
At this particular event 360 people were treated for free by a group of dentists from Smith Dental Care practice in East Texas. Seven dentists and 60 volunteers were on hand during the day of the event.
Despite the cold day, many people lined up to have treatment. One patient, Twendolyn Campbell who had been waiting for hours to get seen told local reporters: "I had a filling put in, an old filling pulled out and a new one put in."
She added: "There are so many people that can't afford dental work because it's so expensive and I think it's a wonderful thing that they take out their day and time to do something for the community."
Roy Smith owner of the practice, and one of the organisers of the festival said that procedures can cost anywhere between $150 and $400. While losing money by offering free work, he believes that it is money well lost.
He said: "I think last year it was nearly 80 to 100 thousand worth of free dentistry."
Roy Smith's philanthropic attitude towards dental care began after trips to Belize and Honduras. He said: "I began to think why go somewhere and do that when I can do it right here at home and the staff can benefit from helping others as well."
The 'Dentistry from the Heart' event is available only to adults 18 and over. A children's festival however is also organised called Give Kids a Smile.