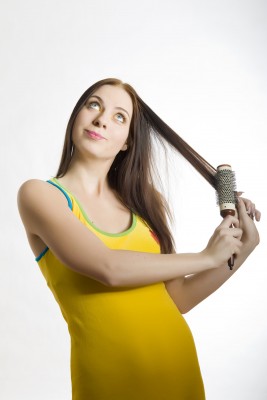 A school in the US recently turned their science classroom into a salon, all for a good cause. Children, staff members and others in the community decided to lop off their hair, and donate them to the Locks of Love Charity.
The charitable organisation which is non profit making donate the hair to those who have lost it as result of medical treatment. Donors are expected to give around 8 inches of their hair.
One particular young lady Claire Rosefield decided to cut off 13 inches. This surprised her friends. Claire told reporters: "One of them said, 'Oh my gosh'," when she decided to cut off her pony tail.
Another pupil, Michelle Marenco said: "I'm scared because I've never had it short before."
Michelle who decided to cut 8 inches off her hair added: "If I didn't have hair, I would want someone to do this for me."
One of the organisers of the event, Cindy Leung who is the school's liaison officer told reporters: "We're promoting kindness at the school and this is such a great turnout."
She was initially worried that the event may not be well attended. However her worries were unfounded as more than 40 people decided to donate locks of hair to the charity.