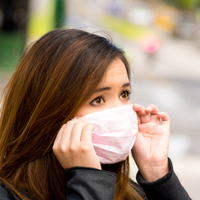 Fears are growing over a killer virus, which has now claimed more than 80 lives in China. Governments all over the world are looking into measures designed to limit the spread of coronavirus, a virus that originated in the city of Wuhan.
Chinese officials have now confirmed that over 3,000 people have been diagnosed, with over 80 lives lost. In response to the new figures, China extended the Lunar New Year celebrations to try and restrict the spread, and there are travel bans in place. Chinese Premier, Li Keqiang, visited Wuhan on Monday 27th January. The city, which is at the heart of the outbreak, is in lockdown, with people unable to travel by public transport or to leave the area. The number of deaths in the Hubei province has risen to 76. 
In other parts of China, there are also regulations in place to try and prevent the virus from spreading. In Shanghai, the government has advised employees not to return to work until the 10th February, with the exception of those working for utilities and medical companies and supermarkets. 
The World Health Organization director-general, Tedros Adhanom Ghebreyesus is in Beijing to discuss the outbreak with ministers and medical experts. 
The vast majority of coronavirus cases have been diagnosed in China, but there are concerns overseas, with more than 40 cases confirmed in Australia, Thailand, Japan and the US. No deaths have been recorded outside of China, and tests that have been carried out on patients in the UK have so far all been negative. 
It is thought that virus originated from illegally traded wildlife at a seafood market in Wuhan. Since the outbreak, officials have banned sales of all wildlife and the case is under investigation. This coronavirus is a new form of the virus, which is a variant of the same type of virus as SARS. The 2003 SARS outbreak, which also originated in China, killed 774 people.
UK officials have advised anyone who has travelled to Wuhan in the last 21 days to seek immediate medical attention if they develop symptoms synonymous with a heavy cold or flu.